2007 News
---
---
December 2007
We have now moved from Balham Library Hall to "The Dojo" @ Ernest Bevin Sports College, Beechcroft Road, Tooting SW17 on Tuesdays. See all venues and training times here.
More news soon!
---
[archived news...]
June 2007

Kyle Smith passed his 1st Dan Black Belt grading during the Guildford Summer Course on 6th May 2007. He has worked very hard for this and thoroughly deserves his success. He is pictured below with his brother Corey, also 1st Dan, and it looks like they are ready to take on anyone!
---
April 2007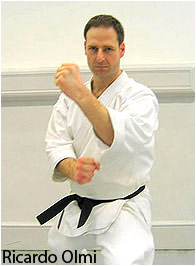 Ricardo Olmi passed his 1st Dan at the Newark Grading.
Well done Ricardo!
January 2007
Visit to Tokyo
Martin, Frank and Mike spent nine days in Japan to take part in the Kan Geiko training course. All completed the seven days which required starting at 7am each morning, jogging for one and a half to two miles,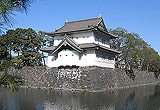 followed by karate training. Other training sessions throughout the day were optional and many of the top Senseis were present, giving brilliant lessons.
There was time for sight-seeing on most afternoons and there were amazing highlights, such as:
A Bullet Train trip to Kyoto

Shopping in the open air markets

The Imperial Palace Gardens

Tea house on the lake at the Waterfront Gardens

Lunch and karaoke party with Sensei Osaka and other JKA Instructors

and students

Visiting a public hot bathing pool

Receiving course certificates from Sensei Suguira (9th Dan)




2012
2011
2010
ARCHIVED NEWS FROM 2010
2009
ARCHIVED NEWS FROM 2009
2008
ARCHIVED NEWS FROM 2008
2006