2006 News
---
< BACK TO CURRENT NEWS
---
December 2006
Two more Black Belts for South London SKC
Both passed at the Walton on Thames Course on the 9th December 2006 with Senei Ochi 8th Dan and Sensei Ohta 6th Dan. Sidra and Corey were a credit to the club, their parents and themselves. WELL DONE!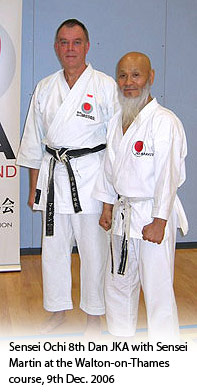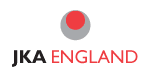 November 2006
Medal successes at the National Kyu Grade championship 2006
Children's Kata

Orange to Yellow belt:
7-9 Yrs
Ahmed Azzouz 3rd place
10-12 Yrs
Coen Maynard 3rd place

Boy's Sanbon Kumite

Orange to Yellow belt:
7-9 Yrs
Ahmed Azzouz 1st place
13-15 Yrs
Nile Hamilton 1st place
---
May 2006
Everyone attending the Guildford International Course came back with very positive comments on the standard of teaching from all the Senseis. Personally, I found the training and instruction inspiring and uplifting. There was an emphasis on relaxation to speed up techniques and avoid injuries. The instructors were all extremely friendly and were happy to answer countless questions, pose for photographs and sign autographs.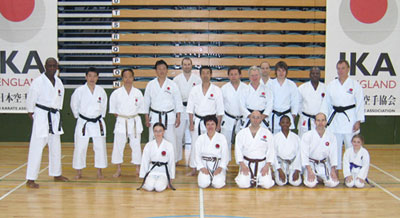 (Click for printable size)
The grading was one of the largest I've seen, with some 150 candidates for 1st Dan up to 5th Dan. I am thrilled to report that we now have two more 1st Dans in the South London SKC, one junior and one senior. Both have come back from recent injuries and this makes their achievement all the more fantastic.
Congratulations to:
TOLU SHOMOYE 1st Dan (JKA)


(Tolu has recently recovered from a badly broken leg from playing football!)
SIMON LELIC 1st Dan (JKA)
(Simon should have graded last year but had a series of back problems, again unrelated to Karate)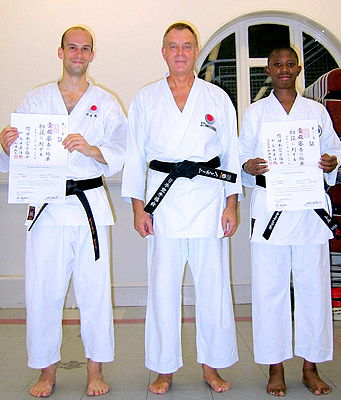 (Click to enlarge)
Both gave great performances and I was very proud to be their instructor.
Let's hope that Tolu's and Simon's success will inspire some of our other brown belts to train harder and to further increase the number of Black Belts in the club. To this end, I cannot over-stress the importance of training at least twicee a week and I hope that more of our members will take advantage of as many of the available facilities as possible. For instance, if you have to miss a session at South London SKC, why not train on Sunday at Lewisham? Please contact me for details if this is of interest to you.
Best wishes,
Martin Dobson.
2012
2011
2010
ARCHIVED NEWS FROM 2010
2009
ARCHIVED NEWS FROM 2009
2008
ARCHIVED NEWS FROM 2008
2007